Which peeling treatment to choose?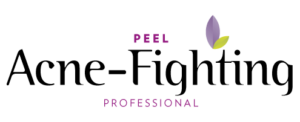 Anti-inflammatory, antibacterial and exfoliating, the Acne-Fighting peel enhances epidermal balance, helps to shrink large pores and generally improves the skin's appearance and texture. It also helps to fight pimples, clear blackheads, loosen microcysts, reduce dark spots and erase mild to moderate acne scars.

Our Vivifiant treatment gently and effectively regenerates skin vitality for an even and radiant complexion. It offers visible improvements, such as reducing large pores, erasing pigment spots, fine lines and wrinkles, as well as improving skin texture and signs of aging.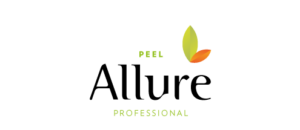 The Allure peel reduces the appearance of age spots, enlarged pores, hyperpigmentation, fine lines and wrinkles as well as any other superficial imperfections. Within a few weeks, the skin's complexion and texture are improved while becoming softer and firmer.
Good to know
Why should you have a peeling treatment?
Skin condition varies depending on age, hormonal changes and continuous exposure to the environment, like the sun for instance. That's why over the years, we have developed treatments targeting these main skin issues.
The Vivier Pharma high quality-grade peels and products used in our cures are designed to act in a specific way according to your skin's needs.
Administered over several weeks, our cures are safe, self-neutralizing and non-invasive.
The Epiderma process
With you from start to finish.
Free evaluation of your needs by a medical-esthetic technician

Safe, self-neutralizing and non-invasive treatments

Additional care recommendations to use at home
Information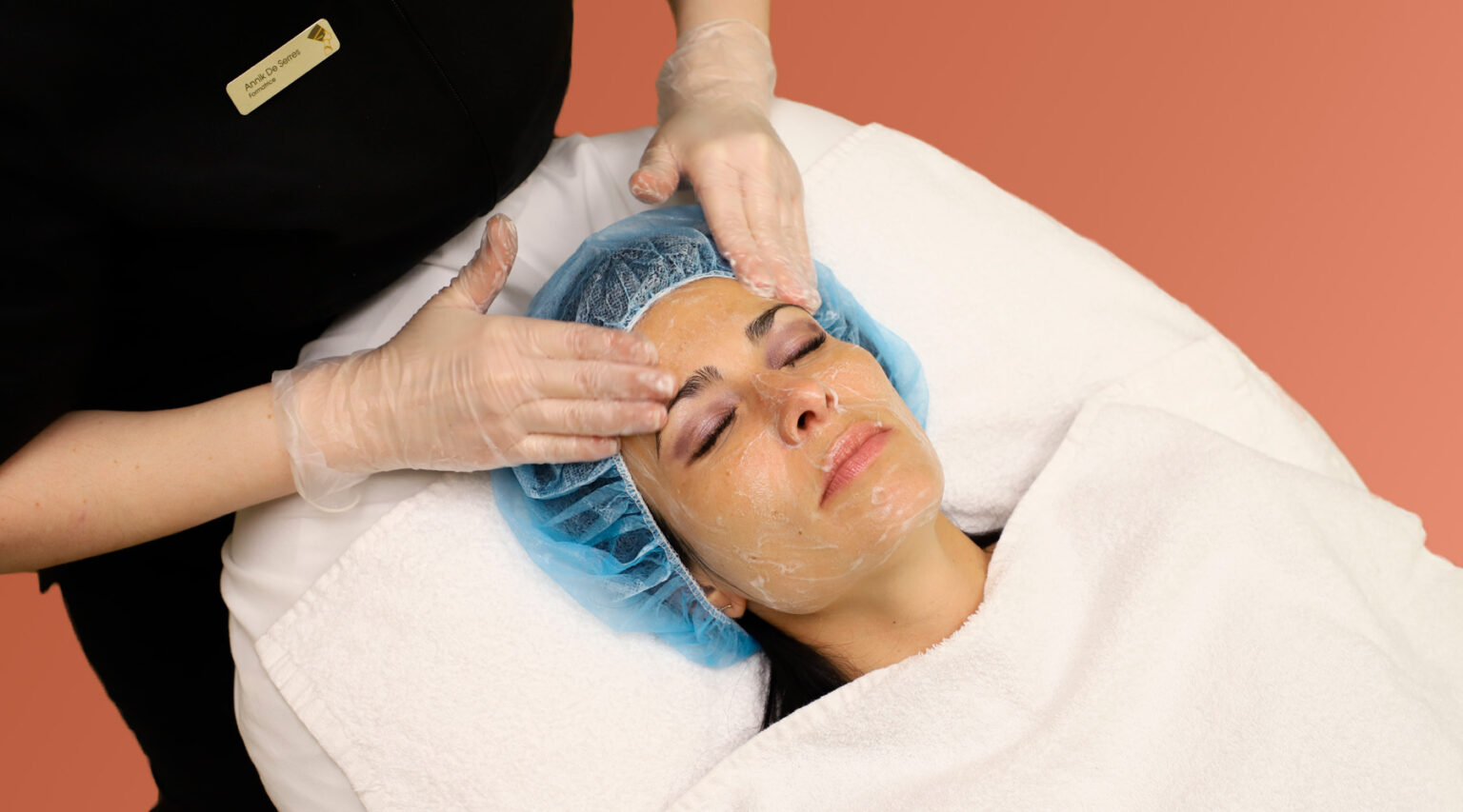 How is a peeling treatment performed?
The treatment begins by cleansing the skin with Medicart Pure Cleansing Milk. A pad saturated with isopropyl alcohol is then evenly applied to the face without rinsing. Vaseline is also applied where the resurfacing must not act, such as on the lips, around the eyes and near the nostrils. The rest of the treatment varies depending on the selected cure. To protect the skin, a sunscreen is applied to the entire treated area.
Each person responds to treatments differently. The information on this website as well as the photos of clinical results are provided for information only and do not in any way constitute a promise of results.
How much does a peeling treatment cost?
We offer three distinct peeling cures, including a kit of Vivier Pharma products for ongoing care at home, and single treatment, in order to meet the different needs of our clientele.
Radiance boost - 1 treatment

This single treatment is the ideal care to obtain an instant radiance effect before an important event or at each change of season. This choice does not include a home product kit.

$150

Acne-Fighting Peel - 2 treatments

Specifically designed for teenagers and pre-adults, this 8-week process includes two peeling treatments and a kit of Vivier products.

$542

Allure - 1 treatment

Destined for a mature clientele, this single treatment includes a kit of three Vivier products.

$680

Allure - 3 treatments

Destined for a mature clientele, this 16-week process includes three peeling treatments and a kit of Vivier products.

$920

Micro-Peel Vitalizing

Intended for patients between 20 and 50 years of age, this 18-week process includes four microdermabrasion and peeling treatments and a kit of Vivier products.

$1,470
Client benefits
Finance your treatments

Get financing for the payment of your medical aesthetic treatment. More information in clinic.

Epiderma Privilege Club

Choosing Epiderma has its advantages! Have you already received a laser hair removal treatment, microdermabrasion, peel, cellulite or body contouring treatment? If so, you're automatically included in the Epiderma Privilege Club, which entitles you to up to 50% off any additional treatment of the same nature, or any of these packages.

This offer is valid up to 18 months following your last treatment. The rebate varies depending on the second chosen treatment. Please inquire at the clinic.

Make an appointment
My pigmentation spots have been significantly reduced since my cure. I am beyond happy!
The Epiderma advantages
Recognized expertise
Process supervised by our team of medical experts
Allowing a safe environment and satisfying results
Affordable and competitive prices
For natural beauty at a competitive price
Instant results
Quickly return to your daily routine as this treatment requires no down time
Complementary care package
Designed by Quebec experts in skincare
Results
Before

After

Notice: These pictures are for information only in order to inform our customers on the procedure. They do not constitute a guarantee of results and come from our management system for photos of patient files.
Epiderma takes good care of you