Non-invasive sclerotherapy treatment in a safe environment
Although they are more common on the lower limbs, telangiectasias can appear on the cheeks, nose, forehead and chin. Couperose, a symptom of rosacea, is a dilation of the capillary vessels and microcirculation in the face.
Several factors may cause the appearance of telangiectasias such as heredity, sensitive and fair skin, continuous exposure to pollution, smoking, temperature changes as well as sex, as couperose is more frequent in women.
Consulting a physician trained in phlebology and choosing injection treatments are an excellent way to control couperose.
Good to know
What is the difference between rosacea and couperose?
Rosacea is a chronic, progressive disease that affects approximately 10% of the population. Without treatment, rosacea rarely goes away on its own and tends to get worse over time.
Over the years, the blood vessels dilate and lose their elasticity. Their appearance and redness become permanently visible with the appearance of telangiectasias and rosacea sets in.
Couperose is a symptom of rosacea.
The Epiderma process
With you from start to finish.
Free evaluation of your needs by a medical-esthetic technician

Sclerotherapy treatment by a physician or nurse

Additional care recommendations to use at home
Information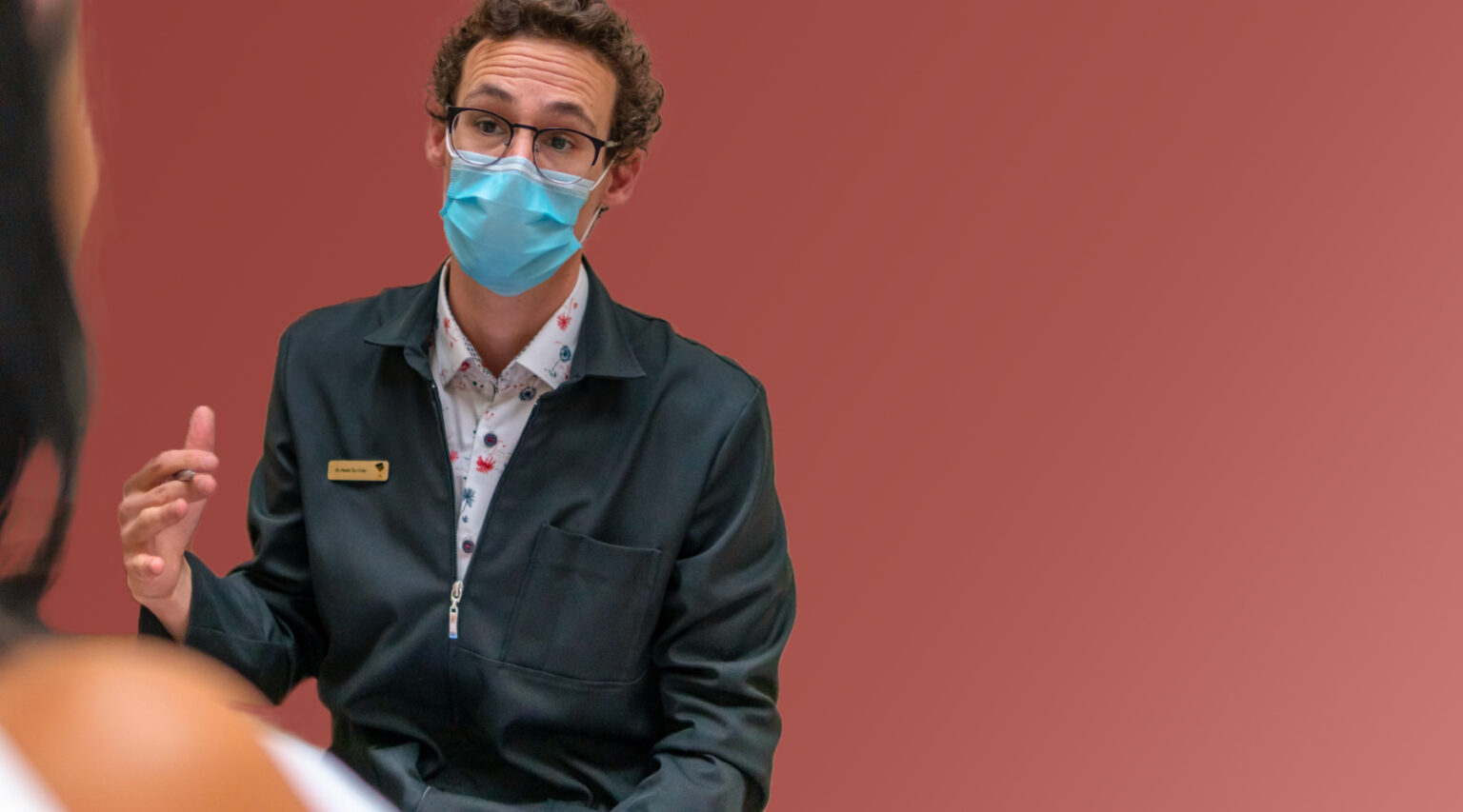 How does a couperose treatment work?
During your first appointment, you will be seen by a physician trained in phlebology to analyze your overall health. He will carefully examine the telangiectasias to be treated on the face. This preliminary examination will allow your physician to determine the treatment plan adapted to your needs.
During your second appointment, couperose treatment using sclerotherapy is administered by a physician or nurse. This treatment consists of injecting a sclerosing agent into the vein to be treated. The dosage and strength are determined beforehand. This treatment lasts 20 minutes and requires no down time.
Since every single person responds to the treatments differently, all the details on this site, including photos showing our clients' clinical results are provided for information purposes only and do not constitute a guarantee of the results in any way.
How much does a couperose treatment cost?
The number of sessions required, the number of injections per session, the sclerosing agent to be used, the dose to be administered and the area to be treated remain at all times the physician's decision. A $30 deposit is required when booking your appointment. This amount will be reimbursed when you attend the clinic.
Consultation with a physician

Without treatment

$110

Sclerotherapy - First treatment

Including consultation

$190

Sclerotherapy - Additional treatment

Per session - With a nurse

$130

Sclerotherapy - Additional treatment

Per session - With a physician

$160
Client benefit
Finance your treatments

Get financing for the payment of your medical aesthetic treatment. More information in clinic.
A pretreatment evaluation of couperose and rosacea by a skilled physician capable of administering the treatment of this condition in its many forms allows for the best treatment options for this common condition.
The Epiderma advantages
Recognized expertise
Process supervised by our team of medical experts
Allowing a safe environment and satisfying results
Affordable and competitive prices
For natural beauty at a competitive price
Instant results
Quickly return to your daily routine as this treatment requires no down time
Complementary care to soothe and moisturize the skin
Designed by world-renowned skincare experts