Leader in medical-aesthetic care in Quebec, the Epiderma network is equipping each of its 30 clinics with the very latest Elos Plus device—the most advanced technology in terms of laser hair removal.
Representing a total investment of close to $6 million, or approximately $200,000 per clinic, this large-scale deployment is an integral part of the equipment renewal plan initiated by the company in 2019 with the launch of the VelaShape III technology used for the treatment of cellulite and body contouring.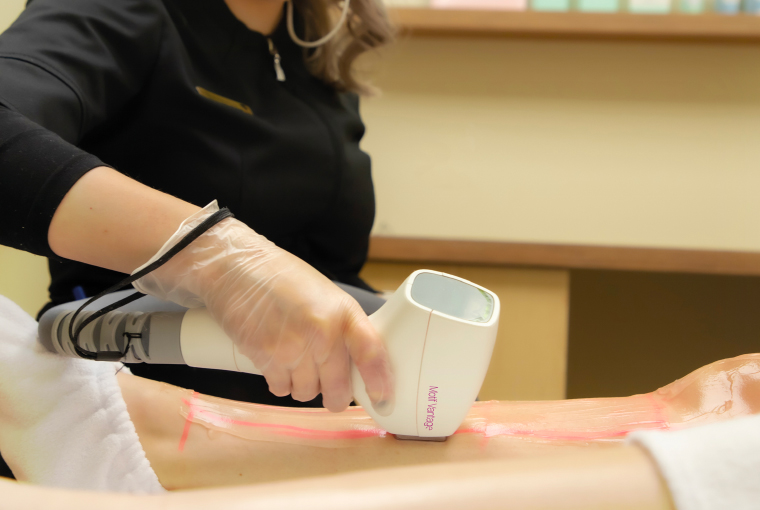 Significant benefits to clients
The Elos Plus device differs from other laser hair removal equipment:
it combines two different technologies: the 810 nm wavelenght diode laser and radiofrequency;
it offers an effective, safe and fast treatment that has the added bonus of less discomfort.
With the Elos Plus laser, it is possible to increase the radiofrequency and reduce the induced laser energy in order for the treatment to be more comfortable. Effectiveness does not compromise safety, just as safety does not compromise effectiveness.
In short, the method is truly the best of both worlds in the field of laser hair removal.
Laser hair removal with Elos Plus offers conclusive results: with only 5 to 6 treatments, each spaced 6 weeks apart in accordance with hair growth cycles, users generally obtain an 80% reduction in unwanted hair, on both the face and body.
According to Dr. Alexis Du Cap, Medical Director at Epiderma, "the innovative technology used by the Elos Plus device enhances both the effectiveness and safety of laser hair removal treatments and we are proud to now be able to offer the benefits of this advanced dermatological system to our clientele."
For the last 20 years, Epiderma has remained at the forefront of laser hair removal protocols. Thanks to Elos Plus, the company remains at the cutting edge of technology and continues to offer its ever-growing clientele personalized, high-performance and safe treatments.
All of the clinics within the Epiderma network are currently equipped with the Elos Plus device, with the exception of those in Saint-Eustache, Laval East and Terrebonne, where Elos Plus will be introduced in early 2021.
Keywords for this article