Let's get moving to promote physical activity among young girls
This weekend for the second year in a row, Corporation Medicart, a network of esthetic medical clinics encompassing dermatology and phlebology, participated in the 2021 Mother/Daughter Challenge, a major event for the FitSpirit organization. The Medicart/Epiderma network's team surpassed its goal by raising a total of $9,000 in donations.
Ms. Julie Bédard, Medicart president and COO, took part in the Mother/Daughter Challenge alongside more than 30 of her Medicart/Epiderma teammates. Ms. Bédard was accompanied by her daughter Ann-Victoria, who is herself very active in her daily life. The mother/daughter duo exceeded their original goal of completing over 42 km in two days, as they completed 80.5 km through cycling, running and walking.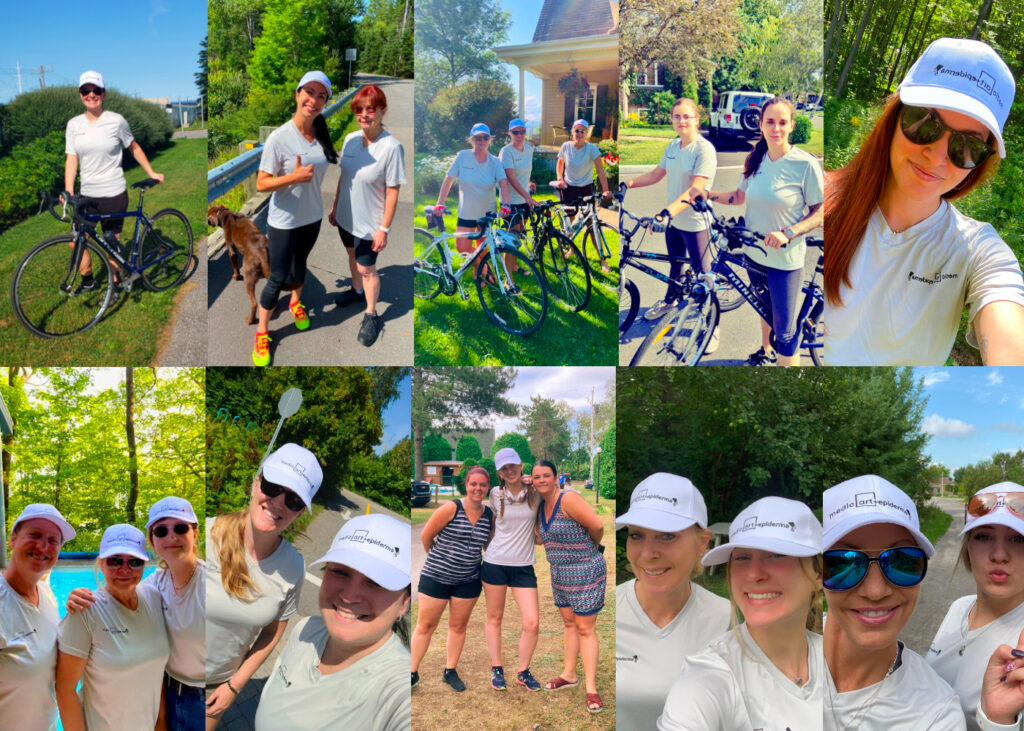 "We are extremely proud to have raised more money for FitSpirit than we had initially anticipated. This could not have been possible without the help of our key partners, namely the Walter Capital Partners, Malenfant Dallaire, the National Bank, CGI, OGESCO and Vivier Pharma, for whom our young girls' physical activity is equally important," said Julie Bédard, president and COO of Medicart. Besides this list of partners, we can add Dialekta, Graph Synergie, Illuxi, Candela, Cain Lamarre, Assurances Groupe Vézina, TELUS, Catapulte communication, Prestige Magazine, TVA and the Journal de Québec.
"As for me, sports and physical activity undoubtedly played a decisive role in my career, allowing me to embrace a healthy lifestyle, be more disciplined, better manage my stress level, and develop a rich social network that is separate from my professional network," explained Ms. Bédard.
"It was therefore completely natural for me to participate in the Mother/Daughter Challenge and step into the role of FitSpirit leader once again to encourage the young girls in my circle to stay active," she concluded.
9 out of 10 girls do not meet Canadian physical activity standards
"Young girls' lack of interest in physical activity is a real problem in our society," commented Claudine Labelle, FitSpirit president and founder.
"Thanks to the success of the FitSpirit Mother/Daughter Challenge and the funds raised, we can continue to work in schools encouraging young girls, providing them with all the necessary resources to keep moving, and teaching them to excel through athletics," concluded Ms. Labelle.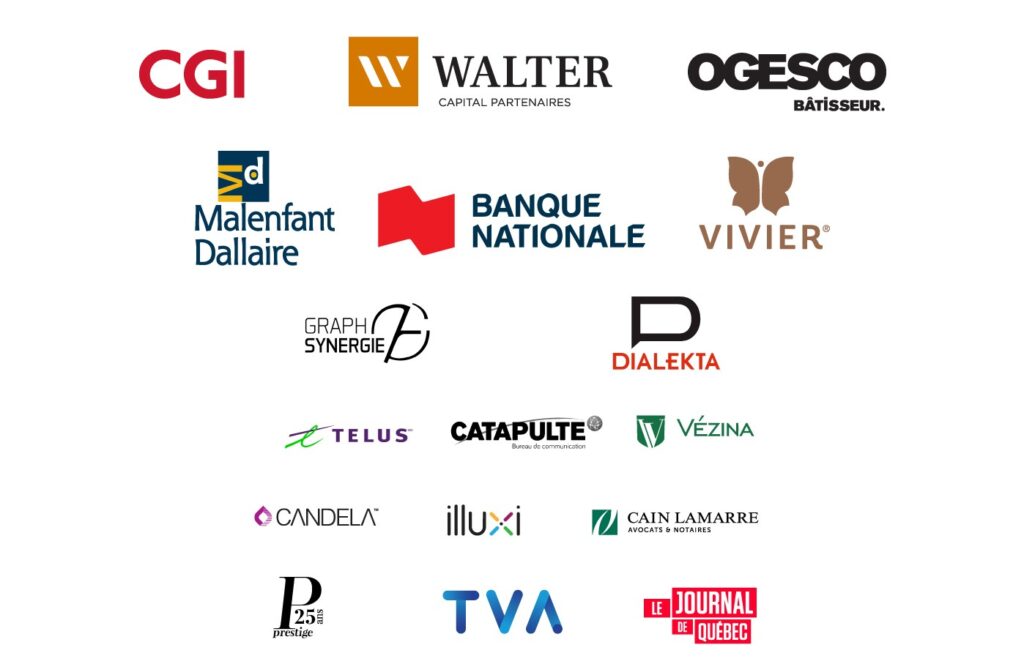 The importance of sports for our major partners
As a family company, the Walter Group is proud to support the FitSpirit Mother/Daughter Challenge, which, in addition to promoting the importance of integrating regular physical activity among teenage girls, highlights the impact of feminine leadership in family context.
---
At Vivier Pharma, giving back is a part of who we are. As a family company from Quebec, it is important to us to continue to support local causes. The FitSpirit Mother/Daughter Challenge is a great initiative that speaks directly to our own mission of empowering people to look and feel their best. Congratulations to the organizers and all that participated in the event!
---
"I'm delighted that I was able to participate in the FitSpirit Mother/Daughter Challenge! This year's virtual format proved that, despite the current situation, it's still possible to move and inspire young women, and I'm very proud to be a physical activity ambassador for FitSpirit. Sport, whether I was training intensely or just in moderation, has always played a major role in my life. In the past, my love for sport led me to compete in the Olympic games, while today it helps me lead a balanced life. But it's always fun for me! Getting involved with young people and encouraging them to move is an investment in our future generation, and National Bank and I place great importance on this." – Martine Dessureault, Vice-President – Commercial Banking, Quebec City and Eastern Quebec, at National Bank.
---
Malenfant Dallaire is proud to be associated with this cause, and to support both women and girls of all ages in their daily active lifestyles. We encourage our teams to move because physical activity frees the mind, allows us to be in the moment, and is also a great source of energy!
---
CGI is proud to support the FitSpirit Mother/Daughter Challenge, which encourages women and young girls to get involved in sports, lead healthy lifestyles all the while promoting female leadership, because we strongly believe that health and wellbeing are crucial to the success of our members and of the organization.
---
Ogesco is proud to join this cause and to support women and girls of all ages who move every day. In addition to all the health benefits, physical activity helps prepare young people to face the challenges they face in their lives by facing adversity and discovering surpassing themselves.
In supporting this cause, we believe that the success of each woman can be an inspiration to another.
---
"At Le Journal de Québec and TVA, helping women's leadership thrive is part of our DNA. This is why we are proud to participate and promote the FitSpirit Mother/Daughter Challenge. With sports being an ally of success, it seems only natural to us to support the cause and encourage girls and women to lead an active life." – Nathalie Langevin, General Manager and Sales TVA Quebec, General Manager of Sales Journal de Québec
Keywords for this article