Not sure whether to go with VelaShape III or CoolSculpting? Here is a portrait of the two technologies, proving that they are quite distinct from each other, to help you choose the medical-aesthetic treatment that is right for you.
The VelaShape III is a non-invasive device that combines four different technologies: radiofrequency, infrared light, suction and palpating-rolling.
The simultaneous combinations of these technologies help to reshape and tighten the body and help reduce cellulite. The VelaShape III also improves blood circulation, lymphatic drainage and stimulates the contraction and production of collagen fibers through the use of heat.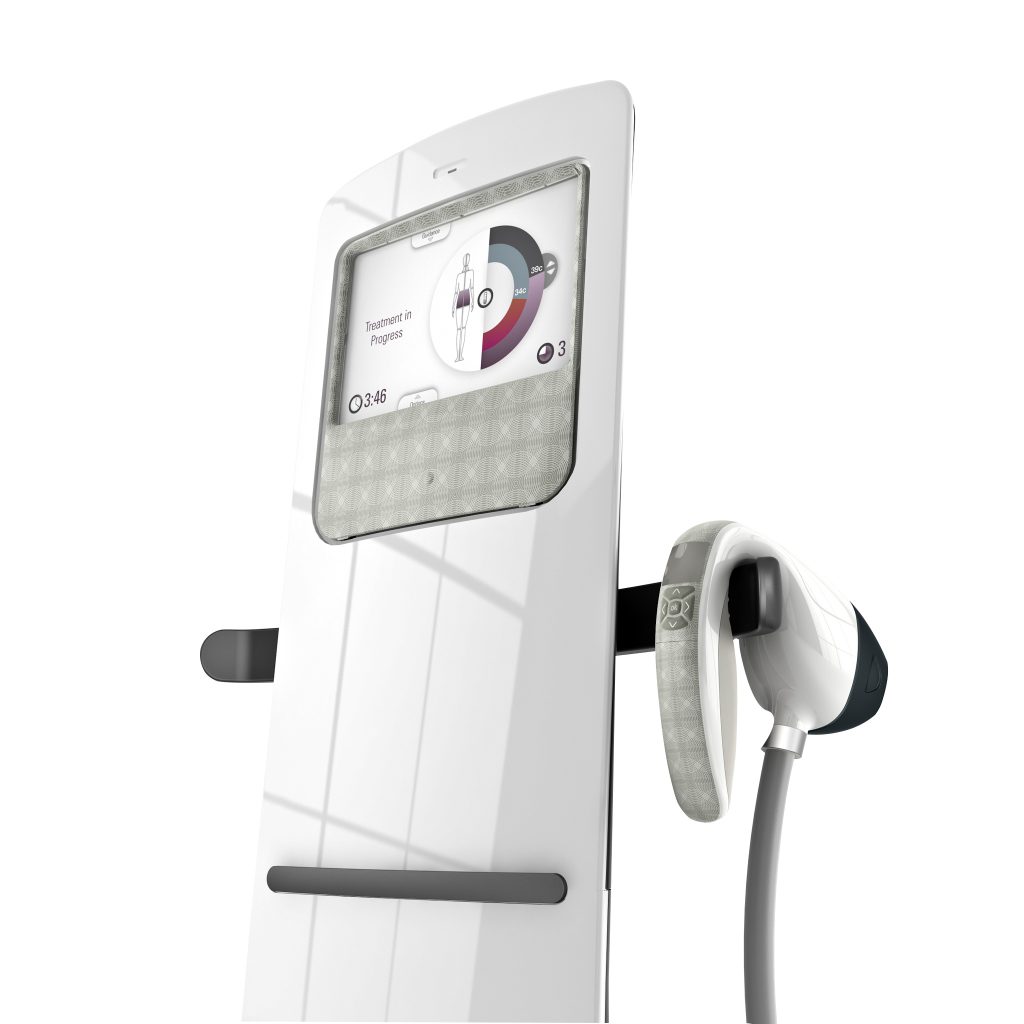 The benefits of the VelaShape III
The VelaShape III works on several levels at once and targets cellulite:
Heavy legs and water retention
Loss of tone
Irregularity of the skin (cellulite, nodules)
Remodeling of love handles, stomach and saddlebags
Important considerations: This technology requires one session per week for cellulite treatment and one session every two weeks for body contouring treatment. A package generally includes six sessions. A VelaShape III treatment is not permanent and requires maintenance sessions to maintain the results obtained.
CoolSculpting, also known as cryolipolysis, is a technology that destroys fat cells using cold.
CoolSculpting is effective on localized fat deposits such as love handles, stomach, inner thighs and saddlebags. The treatment consists of targeting, freezing and destroying fat cells in the hypodermis by crystallizing them through a cooling system. The cells are then destroyed and eliminated naturally by the body.
CoolSculpting is a good alternative to liposuction and does not require surgery:
Fast treatment, one hour is enough
One to three treatments for optimal results
Important considerations: A CoolSculpting session can be very expensive, as the treatment targets small areas at a time. This technology does not target cellulite or skin tightening. The procedure can be painful especially at the beginning before the area becomes numb and afterwards when the skin is massaged back to its natural state.
In conclusion, it is important to choose the right technology for your needs based on the desired results. Note that these two methods are not aimed at weight management, but a healthy lifestyle, a balanced diet, exercise and the combination of products and technology remain the winning solution for an optimal result.
Keywords for this article