"I have always believed that we can contribute to great achievements, one small step at a time. This year, we rally behind the cause in hopes of exceeding the amount raised last year for the Quebec Breast Cancer Foundation," says Epiderma's president, Pierre Montminy.
This initiative is part of its efforts to continuously carry out philanthropic activities alongside its full range of services aimed at helping women.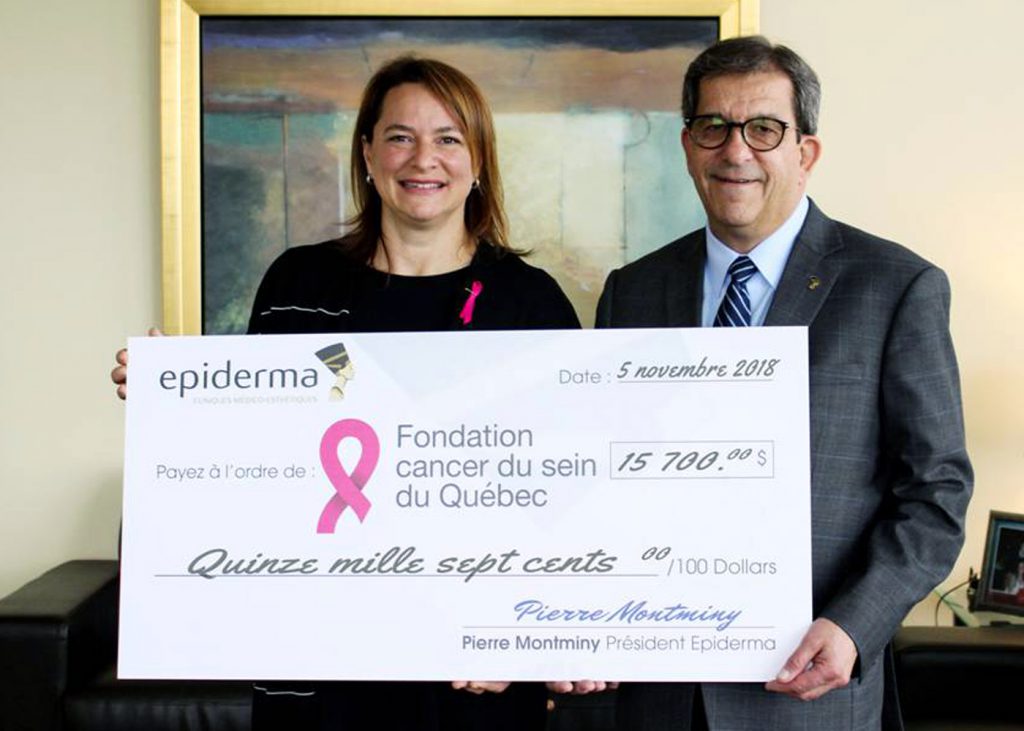 "Since the launch of the Quebec breast cancer screening program and through research, we've seen a significant decrease in breast cancer mortality. However, we still have a long way to go before we decrease the mortality rate. We need more research into effective breast cancer treatments and we are grateful to all our supporters and partners who are committed to saving lives," says Nathalie Tremblay, President and CEO of the Quebec Breast Cancer Foundation.
Did you know that…?
An estimated 6,500 Quebecers are diagnosed with breast cancer each year, 1% of whom will be men. Cancer is the leading cause of death in women aged 20 to 49, with 29% of diagnosed cancers being breast cancers. The highest breast cancer rates occur in women aged 50 to 69.
Early detection improves chances of survival and access to more effective treatments.
To learn more about the Quebec Breast Cancer Foundation, click here.