Medicart takes action for healthy lifestyle habits during the FitSpirit Mother/Daughter Challenge
For the third year in a row, members of the Medicart network participated this weekend in the 2022 edition of the FitSpirit Mother/Daughter Challenge, one of the main fundraising activities of the FitSpirit organization, dedicated to promoting physical activity among young girls. Thanks to the Medicart Network, one of whose objectives still remains to allow everyone to feel good about themselves, no less than $5,000 was raised for this cause.
As an employer promoting healthy lifestyle habits, Medicart has been making the FitSpirit Mother/Daughter Challenge a team building activity for a good cause for the past three years thanks to the support of its many partners, including Walter Capital Partners, National Bank, Malenfant Dallaire and TELUS. "Medicart and FitSpirit share common values in terms of promoting healthy lifestyle habits and self-esteem, which is why we are so proud to announce that the efforts of our teams have enabled us to make a $5,000 donation to them today," says Julie Bédard, President of the Medicart network.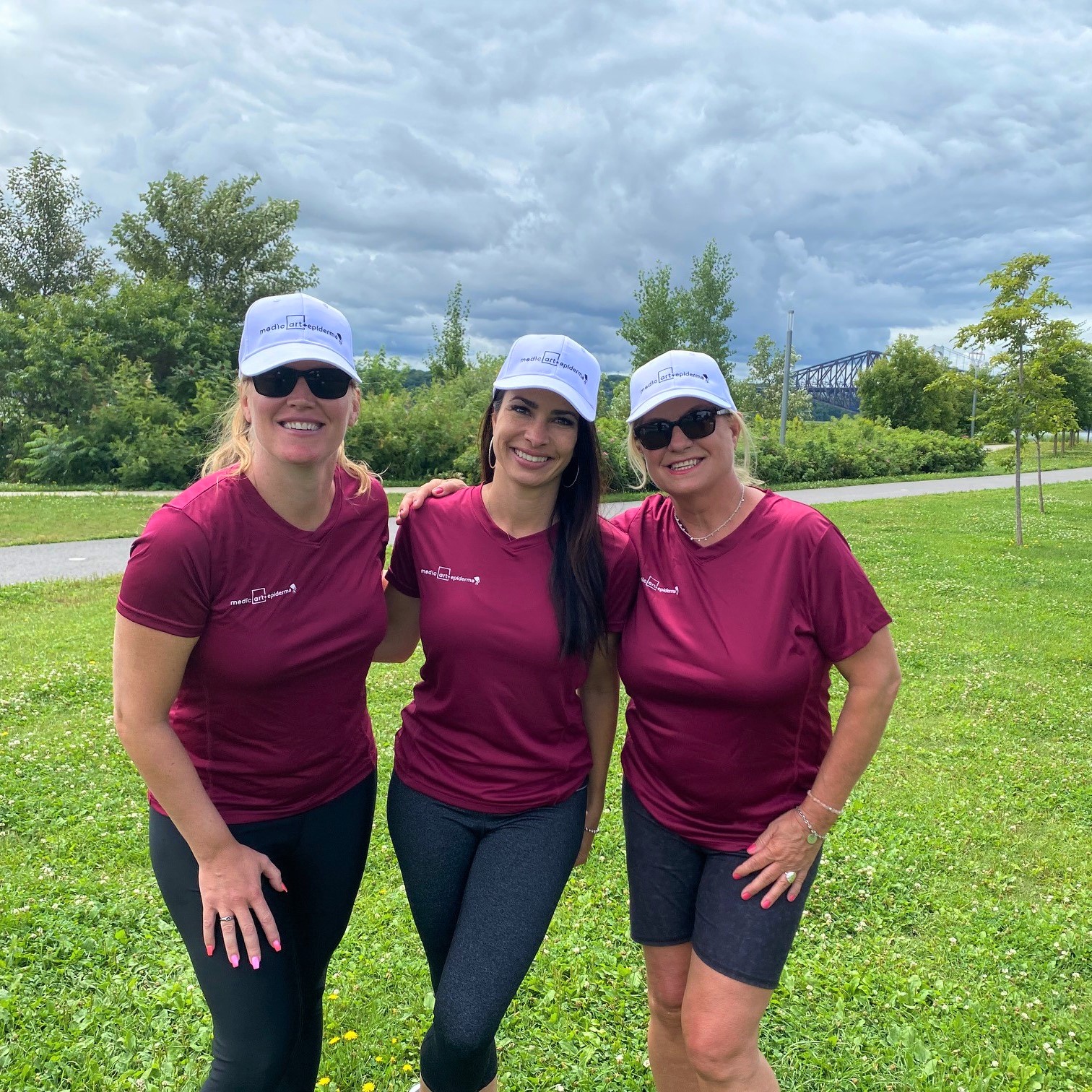 Accompanied by her daughter Ann-Victoria, who is passionate about sports both in summer and winter through her dance and freestyle skiing classes, it was with renewed enthusiasm that Mrs. Julie Bédard, President of the Medicart network, once again took part in the FitSpirit Mother/Daughter Challenge. The mother-daughter duo completed a total of 34 kilometers together during the weekend by combining fast walking and hiking.
The FitSpirit Mother/Daughter Challenge consists of running, walking or cycling a total of 20, 30, 40 km or more in a team composed of a mother and her daughter(s), in two days. Medicart's partners in the FitSpirit Mother/Daughter Challenge include Dialekta, BCF Business Law, Magazine Prestige, TVA and the Journal de Québec.
"I wouldn't be the mother and professional woman I am without the role that sports play in my daily life. Adopting healthy lifestyle habits, being rigorous and better managing stress are essential assets for surpassing oneself in business as well as in one's personal life," says Julie Bédard, President of the Medicart network. She encourages all mothers and their young daughters who wish to do so to take up the next edition of the FitSpirit Mother/Daughter Challenge together, for a good cause.
---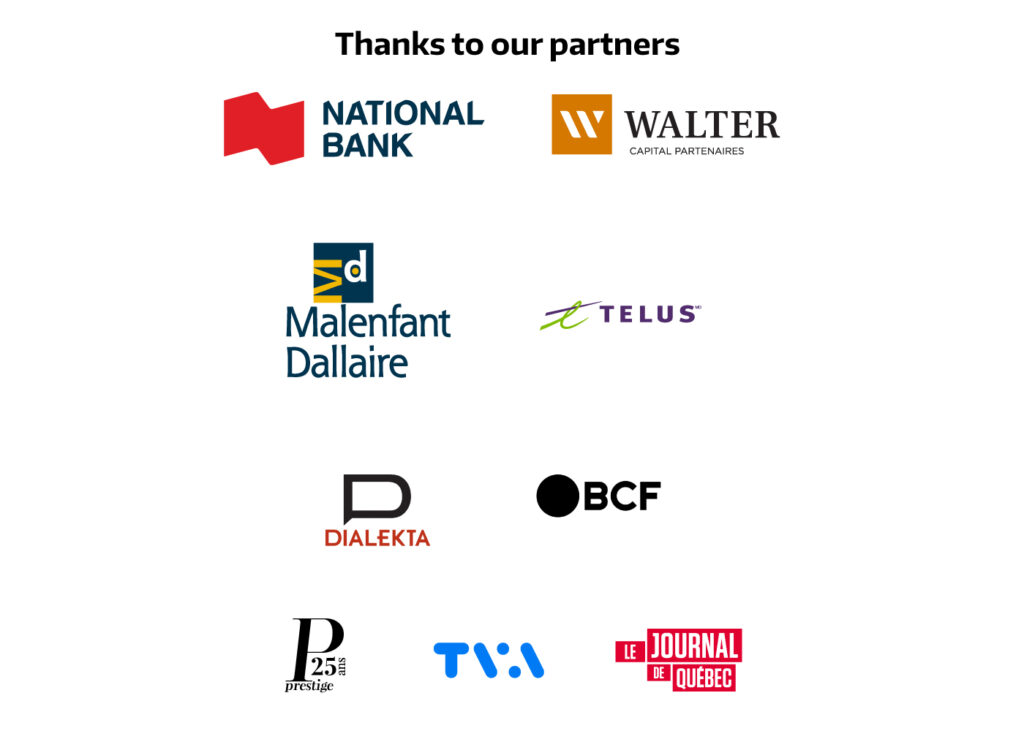 The importance of sports for our major partners
As a family company, the Walter Group is proud to support the FitSpirit Mother/Daughter Challenge, which, in addition to promoting the importance of integrating regular physical activity among teenage girls, highlights the impact of feminine leadership in family context.
Malenfant Dallaire is proud to be associated with this cause, and to support women and girls of all ages who move on a daily basis. As an organization, we encourage our team to move because physical activity frees the mind, allows us to be in the moment, provides positive energy and allows us to surpass ourselves.
"I'm delighted that I was able to participate in the FitSpirit Mother/Daughter Challenge! This year's virtual format proved that, despite the current situation, it's still possible to move and inspire young women, and I'm very proud to be a physical activity ambassador for FitSpirit. Sport, whether I was training intensely or just in moderation, has always played a major role in my life. In the past, my love for sport led me to compete in the Olympic games, while today it helps me lead a balanced life. But it's always fun for me! Getting involved with young people and encouraging them to move is an investment in our future generation, and National Bank and I place great importance on this." – Martine Dessureault, Vice President – Commercial & Private Banking, Quebec & Eastern Quebec, at National Bank.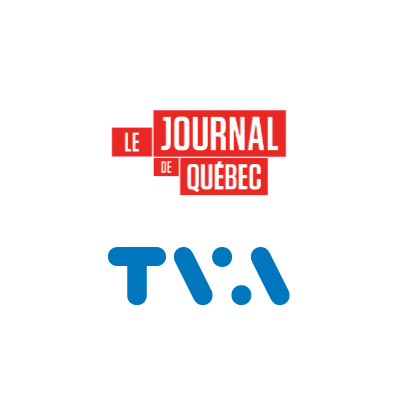 "At Le Journal de Québec and TVA, helping women's leadership thrive is part of our DNA. This is why we are proud to participate and promote the FitSpirit Mother/Daughter Challenge. With sports being an ally of success, it seems only natural to us to support the cause and encourage girls and women to lead an active life." – Nathalie Langevin, General Manager and Sales TVA Quebec, General Manager of Sales Journal de Québec
Keywords for this article