Treat yourself with a few relaxing moments each year
Optimize the benefits of cosmetics on your skin while benefiting from the best anti-aging facial treatments.

Vital-Radiance penetrates your skin to restore softness and to guarantee an optimal hydration.
This stimulating treatment activates your skin's cell renewal and is the perfect solution to a dull complexion. Compatible with all skin types, it includes blackhead removal and provides an instant glow while enhancing the vitality and firmness of your skin.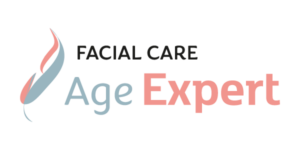 Thanks to its anti-wrinkle properties, Age Expert facial care smoothes fine lines and wrinkles while efficiently reducing signs of fatigue caused by stress revealing both a radiant complexion and a rested appearance.
Efficiently improving your skin's quality from different angles, it constitutes a valuable luxury to be enjoyed as soon as the first signs of aging appear.
Good to know
Why should you have a facial care?
To preserve your skin's beauty and youthful appearance, facial care is recommended once a season to effectively protect against environmental factors, such as pollution, Canadian winters and the sun.
Ultra-sensory, combined with a formula with proven effectiveness, our facial care treatments infuse youthful qualities for all skin types, even the most sensitive and demanding.
The Epiderma process
With you from start to finish.
Free evaluation of your needs by a medical-esthetic technician

Safe treatment with Institut Esthederm cosmetic products

Additional care recommendations to use at home
Information
What is a facial care?
Upon your arrival, a medico-aesthetic technician will assess your skin type in order to offer a customized facial care with the appropriate Institut Esthederm products. While you relax, your skin will be cleansed and exfoliated, followed by a facial massage as well as a moisturizing mask and cream.
Each person responds to treatments differently. The information on this website as well as the photos of clinical results are provided for information only and do not in any way constitute a promise of results.
How much does a facial care cost?
We offer two types of facial care in our clinics.
Vital-Radiance

60 minutes

$95

Age Expert

70 minutes

$145
Client benefit
Take advantage of a discount when purchasing a maintenance treatment

Get up to 15% off on your maintenance treatment for the same service when it comes to microdermabrasion treatments, facials or even peels (not applicable for the products found in the kit). Get up to 50% off when you purchase a maintenance treatment on cellulite and body contouring treatments. These offers are valid for a period of 18 months following your last treatment.

Make an appointment
Treating myself with a relaxing moment like this facial care should definitely be a habit. My skin was glowing after my treatment.
The Epiderma advantages
Recognized expertise
Process supervised by our team of medical experts
Allowing a safe environment and satisfying results
Affordable and competitive prices
For natural beauty at a competitive price
Instant results
Institut Estherderm products are at the heart of the provided care
Complementary care to soothe and moisturize the skin
Designed by world-renowned skincare experts